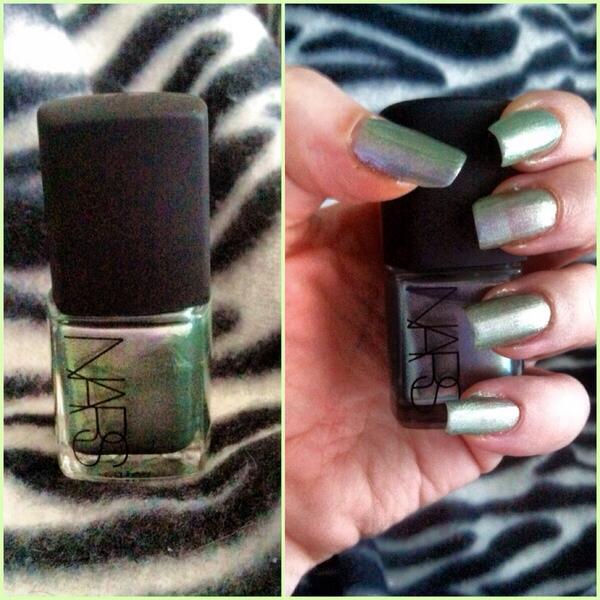 NARS Nail Polish in Disco Inferno. It's an iridescent green with mauve optics. The green is quite stunning and modestly cool yet lighter than expected. To be honest, despite being different I still love it. My only con would be that this polish could have been a little more pigmented. The color payoff isn't the greatest, as it takes quite a few quotes to achieve the desired shade. In spite of this particular weakness, however, this polish is relatively long-lasting.
NARS is currently having a great sale. If you spend $50, you will get free shipping + a free sample. Want to know more? Simply click here today.
FTC: Purchased. Affiliate links used.